Virtual Assistants (VAs)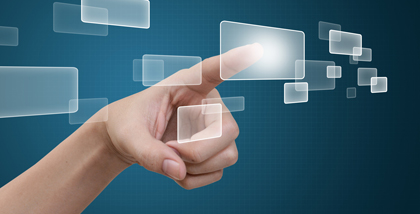 What is a Virtual Assistant?
A virtual assistant is a personal assistant / business administrator who operates remotely and is either self-employed or works for an independent company. A virtual assistant is able to provide the same professional administrative support that an 'on-site' or employed personal administrator can provide but with many benefits.
Why use a Virtual Assistant?
With the pressure on businesses to reduce costs and individuals working longer hours, virtual assistants are becoming ever more popular, allowing larger businesses to outsource, smaller businesses to grow and individuals to regain control of their time.
Since a virtual assistant is typically contracted on an hourly basis they are perfect where a business or individual requires a personal assistant or business administrator but may not have enough work to keep such a person busy on a full-time basis. In addition, some businesses find virtual assistants useful for large or bespoke projects.
Another useful feature that draws businesses and individuals to virtual assistants is that they typically work 'offsite' meaning there is no requirement for additional office space, this is particularly helpful to individuals and small businesses that may have very small or no business premises.
Finally, since virtual assistants are essentially employed by another company there is no employee tax or national insurance liability on those who use their services.

How does a Virtual Assistant service work?
With modern technology such as email and VOIP telephony, virtual assistants are able to provide the same professional, administrative support that a personal administrator can provide 'in-house'.
Businesses and individuals can keep in contact with their virtual assistant via email, instant message, video conference or telephone, allowing conversation and discussion to take place as if they were based in your office. In addition, sensitive documentation can be couriered or transferred electronically using secure FTP servers, allowing a virtual assistant to carry out many of the same tasks as an "in house" administrator.
Why

Cloud Assistant?
We've highlighted below just a few of the reasons why we believe you should choose Cloud Assistant over any other virtual assistant:
S

ee how Cloud

Assistant could help your business grow

Your're just one step away from letting your business grow without employing more staff...